| | |
| --- | --- |
| Algorithms | Everything I do is according to a systematic approach. I make SEO decisions based on a serious of principles found in guidelines. Technically everything I say is theory but the amazing part is when we start seeing it unfold in-front of us! The workings of how it all fits together is like a big but amazing puzzle. You know it all fits together but the bigger picture keeps on changing making it hard see the bigger picture. I think that if you can understand the parts and how they fit together then you can learn how to them and adapt with it. |
One Name
Having one consistent name for your company is a basic principle we refer to as Name, Address, Phone. This principle originated most probably from an older algorithm called Exact Match Domain algorithm that is not exactly relevant in all of its principles. NAP consistency is probably the most important search engine principle in a digitized age.
Penguin


Link-building is one of the most basic and oldest building blocks. Linked spider networks is what keeps the internet together in one network known as the world wide web.
Panda

User-friendly focused on what the user needs to be able to understand and visually perceive your site as a good

experience.
Venice


A localize algorithm focused on limiting geographic results to related search results. Originally Venus but a.k.a Pigeon.

Hummingbird





Adapting your content to 'spoken language' to accommodate voice searches using mobile devices.
How Can We Help?
Drop us your details and we'll get back to you

---
© 2017 Plug in Muse. All rights reserved.Webdesign by PluginMatter.
Powered by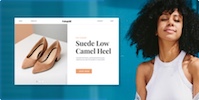 Create your own unique website with customizable templates.